For 30 years Maison Individuelle has been assisting UK and overseas buyers of French property with every aspect of their purchase. During this time we have worked with many third party providers of: notary services, UK based legal advice, tax and insurance companies, foreign exchange specialists, mortgage providers and many other professionals that a purchaser of a French property may need to deal with at some point during purchase or after taking possession of the property.
Our aims
Maison Individuelle aims to pass the benefit of its experience on to all purchasers by only recommending the best, most reliable and well established professionals to its clients. These recommendations not only ensure that each client will be dealing with a reputable professional. We also ensure that our clients will be receiving best value for money by only recommend services that offer quality, reliability and value – and that we know through personal experience deliver this time and time again.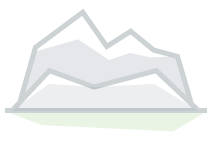 Get in touch
We hope that the links from this page will answer many of your initial questions, however if there are any areas you require further guidance on please feel free to contact us on 01707 376255 or at info@mifrance.co.uk.